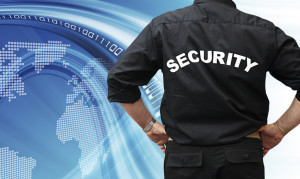 Aicent Security Singapore counts among our professional security solutions the installation of intrusion detection systems in our clients' homes, commercial establishments, or government properties. These are essential tools in the holistic approach to the multi-level protective and preventive system that are necessary in safeguarding various compounds.
Intrusion detection, as implied in the name, employs various machines and systems that seek to monitor unusual activities inside and around a space, which can suggest attempts at unauthorized or forced entrance or attempts at breaching the defense of a building or compound.
A physical intrusion detection system is usually comprised of security personnel, surveillance cameras or CCTV set-up with a command system. Apart from the hardware cameras used in intrusion detection systems, we also provide our clients with software that can be used to analyze surveillance footage efficiently, through which overall security can be gauged and potential danger can be easily identified at a glance.
In the system, the perimeter of a compound or space is protected by firewalls that are  equipped with motion sensors and motion-activated high-voltage lamps as well as man traps and other mechanical defensive devices. Entrance and exit in such a set-up can be controlled through identification cards, biometrics, or access control systems.
All of these are available through Aicent Singapore, as we seek to provide our clients with the latest technology in intrusion detection. Among the most advanced security solutions in intrusion detection that we make available to our clients are facial recognition scanners that can identify faces of known threats even in a large crowd.