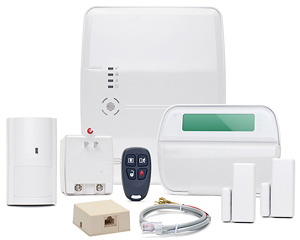 The low crime rate in Singapore is no reason to be complacent. Burglaries do happen and they can be quite traumatic. The best way to deal with these is to be proactive in monitoring the home using a modern security system. There are two major types: wired and wireless. The former uses cables to connect each component to the system while the latter utilizes radio frequency communications.
The Benefits of Wireless Home Security System Singapore
1. Ease of Installation
While wired systems are more established, wireless alarms are quickly becoming popular in the home security market. One of the reasons for this is that they are so easy to install. Each component can be readily placed where it is needed and no cables have to be laid out from one end of the house to the other. The whole thing can be operational within a few hours as opposed to traditional systems that take the whole day to set up. Many can even be installed by homeowners with guidance from simple instructions.
2. Flexible Setup
In a wired system, everything needs to be optimized from the beginning as placements are more or less permanent. It would take a lot of work to transfer one sensor to another part of the house because of cable rerouting and other issues. A wireless setup allows residents to adjust the sensors as needed without much fuss. If they choose to move to another place, dismantling the system is a breeze.
3. No Drilling Required
Wired systems are suited for homeowners who have complete control of their property. They are not as feasible for renters who have to abide by multiple restrictions. Drilling holes on the wall to get the wires in order is frowned upon in many places. By going wireless, they do not have to deal with this problem. They get to secure their homes while keeping the walls clean and spotless.
The Basic Components of an Alarm System
Packages vary but most systems have these things in common: a control panel, a keypad, alarms, and sensors. The control panel is the brain of the operations as it integrates all of the inputs and decides the next course of action. The keypad lets residents manage the system while the alarms produce noise when suspicious activities are detected. Motion sensors, smoke detectors, and CCTV cameras may be linked to the system and placed at strategic points for best results.
Share